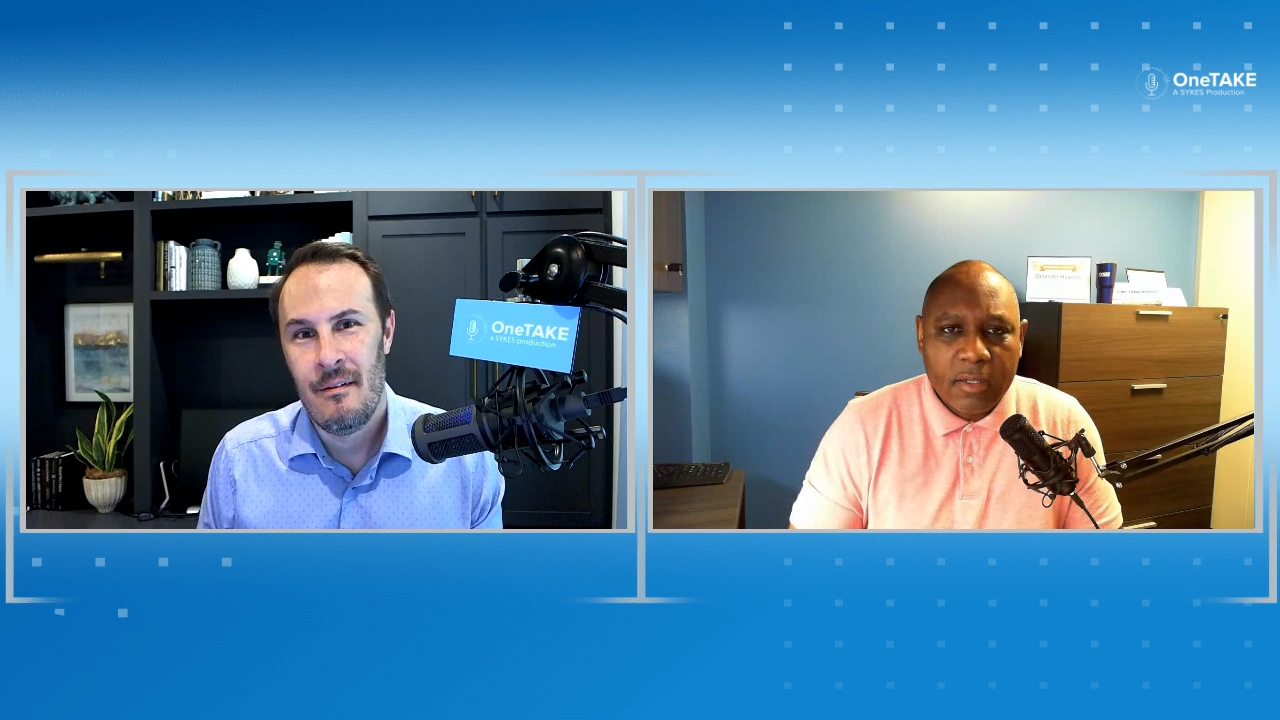 "My passion is about equipping, educating, and empowering jobseekers with real-time advice that can help them propel their careers." – Orlando Haynes   
In this special episode of OneTAKE Live, host Ian Barkin introduces SYKES Talent Acquisitions Manager Orlando Haynes, host of the new SYKES production CareerTALKS!  
Looking to make the next connection along your career journey? Whether you're looking for work or to transition, it can be difficult to set yourself apart amid a sea of applicants. Now, with COVID-19, it can sometimes seem downright impossible. What's the best way to find your dream job in the new normal? 
According to Orlando Haynes, simply applying isn't enough. He has years of experience connecting jobseekers to careers and knows what it takes to go from applicant to employee. To secure your dream career, according to Haynes, you have to be the type of candidate that hiring managers seek. So, what does Orlando look for in an applicant? "You can't train culture or attitude," Haynes says. "Someone who has a positive energy, who's excited to come to work, who's willing to serve — the rest, I think, we can train." 
An HR and hiring expert, Orlando has written multiple books about finding the ideal career fit and continues to empower jobseekers across the country through his insightful videos and lectures.  
You can hear more from Orlando about all things careers, hiring, and recruiting on CareerTALKS, a SYKES production, premiering at noon EST on Wednesday, August 5. 
Join us as we discover what it takes to get hired in the new normal on OneTAKE Live! 
Episode Resources
Orlando's Career Talks Facebook 
Orlando Haynes Career Talks YouTube