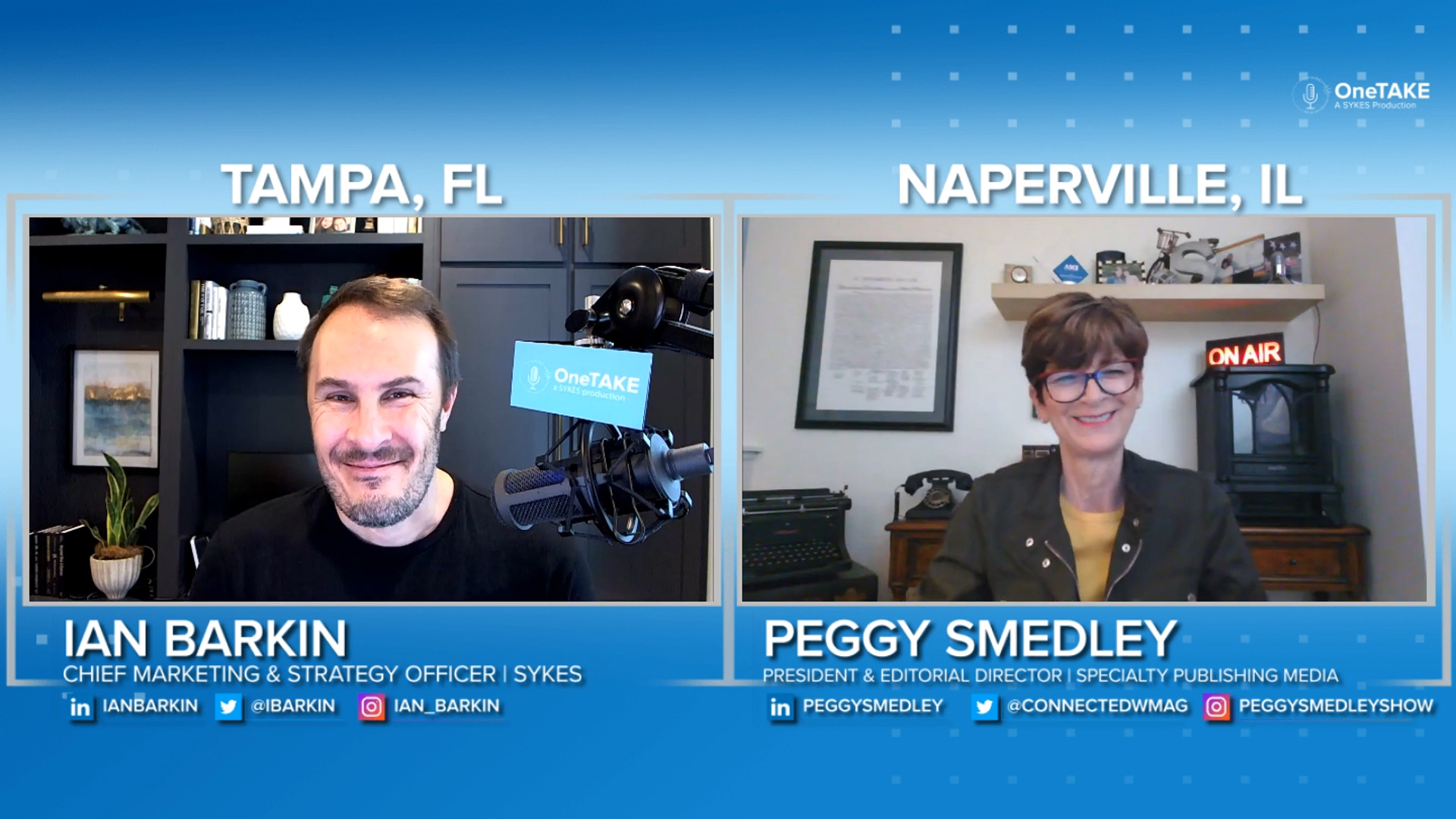 "I do the things I love; it inspires me, and I want to inspire others." –Peggy Smedley 
In this episode of OneTAKE Live, host Ian Barkin discusses digital acceleration, the Internet of Things (IoT), and the power of stories with Peggy Smedley, president and editorial director of Specialty Publishing Media and host of The Peggy Smedley Show.  
Automation and connected tech have been catalysts for tremendous digital acceleration. Every day, more and more devices and people are connecting to one another, revolutionizing human capability, communication, and the way we work. In the fast-approaching "better normal," AI and automation can give humans the power to radically change the world in brand new ways, so how should companies best prepare for this time of rapid digital transformation? 
According to Peggy Smedley, the key to thriving in a digital-first future will be focusing on sustainability, circularity, and keeping people first. While automation is making it possible to accomplish unprecedented things, any new technology will need to be used responsibly. "With great technology comes great responsibility." Smedley explains. "The more we automate, the more we advance our society, the more we take away from our society. We have to kind of balance it." 
An expert in all things tech, Peggy was one of the first to write about the potential she saw in machine to machine (M2M) and IoT technology and has been at the forefront of tech trends as a journalist for more than two decades. Her podcast, The Peggy Smedley Show, has produced 690 episodes and counting, and she continues to create and influence groundbreaking content as the president and managing editor of Specialty Publishing Media.  
Join us as we discover how connected tech is revolutionizing the way we view the future of work on OneTAKE Live! 
Episode Resources