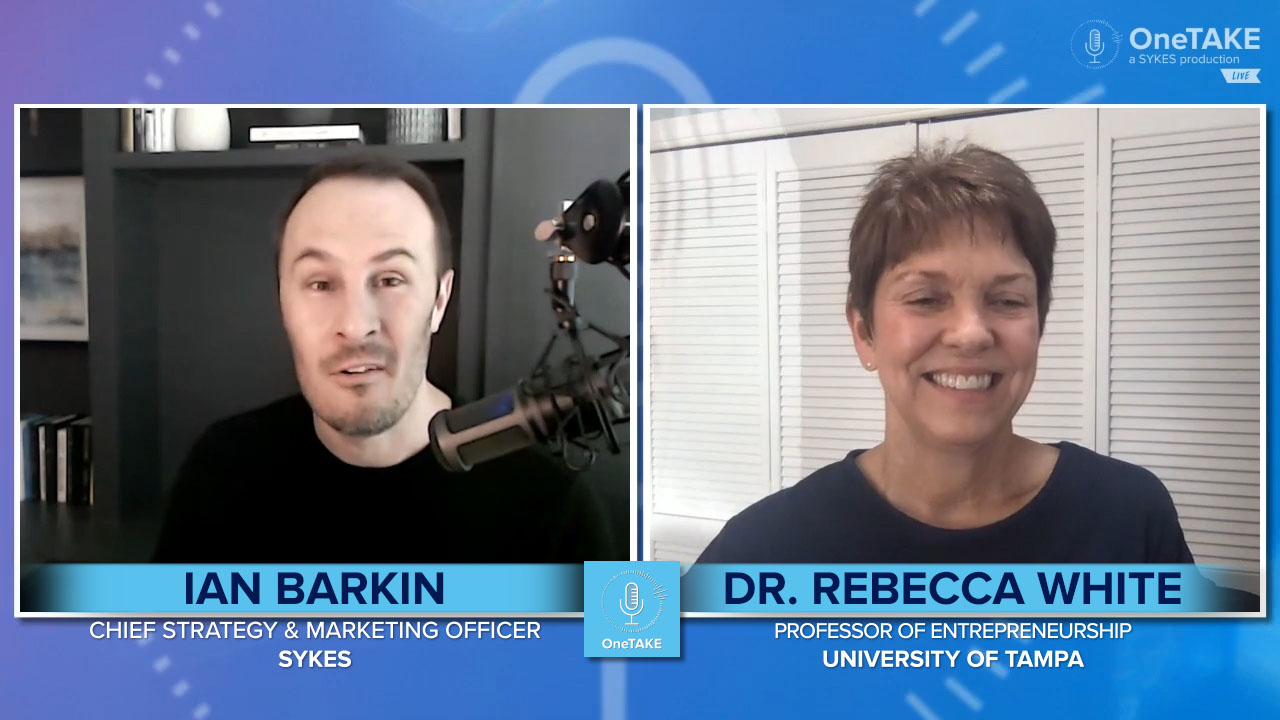 "Entrepreneurs are affecting their industries. They're not affected by it, they're affecting it. We're changing the world." – Dr. Rebecca White
What makes a successful entrepreneur? Is it luck? Timing? Should college students simply drop out and start companies the moment they have an idea? There's an equation to successful entrepreneurship, but the variables aren't always obvious. How does a new entrepreneur get ahead? Join us this week on OneTAKE live with our host, Ian Barkin, as he speaks with Dr. Rebecca White, Professor of Entrepreneurship at the University of Tampa, about how today's entrepreneurs are preparing for the world of tomorrow.
It's hard to pin down what makes a good entrepreneur. For example, there's an advantage to experience, but also an advantage to youth. It's important to have support, but too many founders can be a big problem. A big opportunity might arise, but the timing might not be right. The entrepreneurial equation is delicate, and when you're starting a company, things get complicated fast.
Fortunately, Dr. White is an entrepreneurship expert. She treats entrepreneurship like a science by experimenting, studying and considering variables at each stage. To Dr. White, entrepreneurship is a way of looking at the world: she teaches her students to see needs, solve problems and take advantage of opportunity. In addition to her work with the University of Tampa, Dr White also hosts the podcast The EN Factor, and writes for The EN Factor blog.   
Episode Resources
The Kauffman Foundation - Entrepreneurship